2019 Articles
Farmland Value Trends Newsletter - 2018
March 21, 2019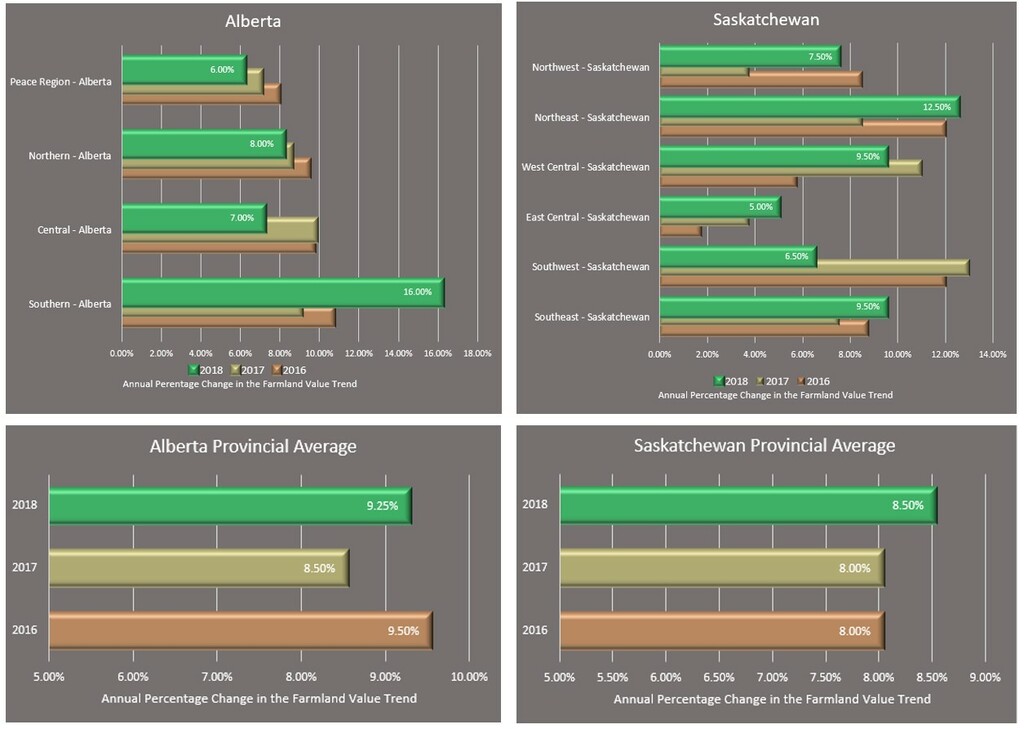 The latest Farmland Value Trend Newsletter has now been released, summarizing the agricultural real estate trend in Alberta and Saskatchewan for 2018. In an effort to provide an analysis that reflects variances across the province, we have again included regional analyses. For complete details, please download the 2018 Farmland Value Trend Newsletter or check out the newsletter archives here.
The 2018 Newsletter features the following:
Alberta Farmland Value Trend - 2018

Saskatchewan Farmland Value Trend - 2018

Serecon News Highlights for 2018
The peace of mind you deserve. Let us help with your farmland.