Provincial Ag Scene - Winter 2017
January 22, 2017
Prairie Farm Snapshot
The state of the agriculture industry in Canada is dynamic to say the very least. Farming in western Canada has shown remarkable strength the last few years, with increasingly innovative production methods adding to yields and quality. Notwithstanding some weather challenges this past growing season, the industry has generally shown good results.
In some parts of the prairies, the 2016 harvest could not be completed due to prolonged periods of rain and snow in September and October. Regardless, the overall production of crops in the prairies is among the highest on record.
Prices for cash crops are somewhat of a mixed bag. Hard red spring wheat prices are exhibiting slightly higher prices in late 2016 than they were in the last part of 2015. Canola prices, while lower during mid-2016, have recovered to approximately the same level as in late 2015. Pulse crops - peas and lentils - are down from late 2015, as a result of higher worldwide production in 2016.
After a challenging year for cattle prices, there have been signs of strengthening in some parts of the sector. That said, it appears that, overall, the cattle business will continue to be under financial pressure going into 2017.
Land generally appreciated in value across the prairies through 2015, and numerous indicators in 2016 seem to indicate prices will continue to be strong. Rates for cash rental of farmland also appear to be steady relative to last year. The hard numbers for 2016 will be available in the spring of 2017, providing a more detailed picture.
Low interest rates continue to work in favour of primary producers, allowing them to more easily invest in resources and technology to help increase production. The Canadian dollar continues to be weaker relative to the US dollar, which helps support Canadian commodity prices.
Most farmers' financial positions are solid, giving reason for optimism going into 2017.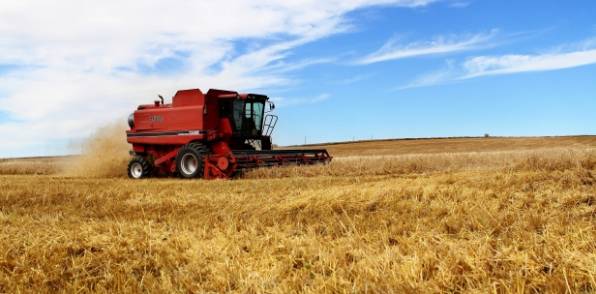 Lease Options for Your Land
Leases for farmland vary in structure, and as tax professionals know, each type of lease comes with its own set of positives and negatives. The types of agreements are numerous, from receiving cash rent to sharing in the input costs and revenue, to contributing all inputs and receiving all revenue, and several variations in between.
If tax implications are not a consideration, the very simplest agreement is one in which a tenant rents your land from you for cash. You receive your rental payment either all up-front, or possibly half before seeding and half after harvest. This is usually simple, with your rent payment somewhat guaranteed, regardless of your renter's revenue. A potential pitfall is that your renter could have a crop failure and not be able to pay you in full. You also may want more involvement and control in the way your land is being farmed than this type of lease typically affords. In this scenario, a professional farm manager is able to customize your cash rent lease agreement and ensure your interests are protected.
While cash rent agreements currently make up the majority of leases, there are alternatives that hold large potential tax advantages.
You can structure an agreement with your tenant where you contribute a percentage of the input costs, entitling you to the same percentage of the crop produced. This type of arrangement is best described as a "production joint venture" (known in some areas as crop share), often involving help from a professional farm manager. Your financial participation qualifies you as a farmer in the eyes of CRA and can hold substantial tax advantages, especially for transferring your land to your children or grandchildren. You can be directly engaged in the yearly input decisions, as well as in the marketing of your portion of the crop to maximize your revenue.
Another way to be considered a farmer is to create a custom farming agreement. In this case, you provide all the inputs and hire someone to perform all the farming activities from seeding to harvest. As you are simply "outsourcing" the operations performed in a growing season, you are considered a farmer. With the assistance of a professional farm manager and agronomist, you are in control of the entire operation.
The specific model you choose should coincide with your long-term goals for your land as you generate revenue with it and make plans to pass it along to your children.
Consultation Services
FNC Serecon offers comprehensive consultation services designed to help landowners improve their farm and ranch operations. FNC Serecon trained field staff has extensive experience in agriculture. We use the proven results of similar situations to help in assessing your best course of action. We have expertise in commodity marketing, project analysis, development and implementation, financial review, appraisals, and conservation and recreation projects. Our consultation system will help you identify your objectives for your agricultural assets and help you achieve your goals. Our services are tailored to meet your needs.
Our Services
Lease Analysis
We provide a comprehensive analysis comparing various lease and rental alternatives available in the area as well as a comparison of expected income from each type. We also provide recommendations for the lease that we feel would best suit your objectives. Our lease analysis includes crop production costs, expected yields, and grain prices.
Total Analysis or Enterprise Specific
Let us help you determine if you are receiving the best returns for your farming operation. Our team can complete an objective review of your farm or ranch, analyzing your current operator, lease options, and enterprise analysis. Our analysis considers potential improvements, including tile, irrigation, grain storage, fence improvement, conservation work, and land acquisition or sale. Our Enterprise Specific consultation is focused on any one of the land improvements listed above.
The Next Generation
We can help you and your Trusted Advisors (legal, financial, insurance, estate) develop a plan for the transition of your farm or ranch to your children or other heirs. There are many considerations to take under advisement, we work with your Trusted Advisors and analyze all options available and make recommendations based on your goals and wishes for your next generation of owners.
Benefits of Our Consultation Services
Pride of ownership, personal enjoyment, and asset diversification are all intrinsic qualities that when combined with your farm's monetary value create a complex asset that requires experienced care. FNC Serecon can complete an analysis on your behalf to ensure that you are not only getting the most out of your land financially, but are also taking all of the right steps to preserve the land for future generations. Let us help you determine if your farm or ranch is achieving all of the goals you have, from ensuring proper care (conservation, pesticide stewardship, weed management, fertility, etc) to producing a fair return by controlling expenses and maximizing income opportunities. We have the expertise to provide you with the recommendations and plans needed to ease your mind and ensure that your land is being maintained in your best interest.